Certification:
CE, ISO 9001
Rated Loading Capacity:
500 Kg Large Lift Table
Max. Lifting Height:
1000mm Large Lift Table
Min. Lifting Height:
200mm Large Lift Table
Platform Size(Lxw):
2000X800mm Large Lift Table
Color:
Red / Yellow /Forklift Truck Can Be Customersed
Power:
380V/50Hz, AC1.1kwlarge Lift Table
Base Size(Lxw):
1615X680mm
Transport Package:
International Standard Packaging
Specification:
CE, ISO, CQC, IAF, CANS
Large size Stationary Electric Hydraulic Lift Table
 
Description:
Rated load: 500kg
Min. height: 200mm
Max. height: 1000mm
Net weight: 193kg
1. Complying with European EN1570 and ANSI /Â ASME safety standard;
2.Low-voltage (24V) control box with up-down and stop buttons;
3. Anti-overload valve and flow compensated valve, precisely control of lowering speed;
4. Safety device beneath the table ensures the table stop lowering when there is obstacle;
5.Heavy duty cylinders with drainage system and check valve to stop the table lowering in case of hose burst
6.Safety clearance between scissors can prevent jamming.
7. Auto-lubrication guide rings on pivot points
8. Removable hoisting ring provides convenience operation and table installation.
Model
JK01432
Rated capacity
kg
500
Min. height
mm
200
  Max. height
mm
1000
Platform size(LXW)
mm
2000x800
  Base Size(LXW)
mm
1615x680
Lifting time
s
20~25
Power component
 
380V/50HZ,AC1.1kw
Net weight
kg
193
1.Product Details :
     
 
2.Company information:
Shenchuan (Shanghai) Heavy Industrial Machinery Co., Ltd. was established in May 2003 in Shanghai. Over the past 13 years, we have been always adhering to the idea of "all service to meet customers' needs", breaking through technology, manufacturing the finest products, improving service with our globalization vision.
 
We have developed a variety of international advanced products joint with world-renowned industrial equipment manufacturers, such as: ABB, ZF, BOSCH, CAT, TEREX, and a variety of sophisticated
products with independent intellectual property patents together with well-known Chinese universities in the area of machinery, electronics, physical mechanics etc.
 
3.Quality Certification:
CE,CQC,ISO9001,UL
 
4.Packing details 
International Standard Packaging/ Three Wheels Driving Forklift
5.After-sales Service Provided
Engineers available to service machinery overseas
 
6.Delivery Details 
Within 7Â Days
7.Products Instruction:
Dynamical System :
 
The maturely disposed,powerful but economical Xinchai490,495,498BPG diesel engine and WF491GP
gasoline engine meet the demand for noise and discharge.C240,4TNE92,4TNV94L,4TNE98 diesel and 
K21,K25,4G64 gasoline engine are for option. As for the transmission,with TCM technology ,function is reliable./Counterbalanced Diesel Forklift
Hydraulic System:
1.Hydraulic System rationally adopts supple and stiff tubes to reduce pressure loss,accelerating the lift of mast. Hydraulic units employ the seal units imported from Japan and passing thousand of tests.
2.Heat Dissipation System:
3.Newly adopted advanced radiator improves the radiator cooling performance greatly .Advanced heat dissipation technology improves heat dissipation channel,which enhances the truck heat dissipation capability further./ Counterbalanced Diesel Forklift
Electrical System:
Electric system adopts advanced wiring harness,waterproof parts and widespread multirun use to improve the circuits security and stability.Without tool,the circuit integration can be maintained just by hand.
 
Comfort:
H series adopts advanced man-machine engineering design,including the engine collocated with floating shock-mitigating device ,the elastic linked steering axle,the redirector providing low tensional moment,the semi-floating bonnet with built-in heat and sound insulation,and built-in cylinder design.All of those ensure the comfort of driving for this diesel forklit.
Clean:
The domestic engines all meet EPA emission control regulation.The imported engines come up to EU stage-3 emission control regulation,and obtain EPA accreditation.
Efficiency:
Based on the safe principle,the high lifting speed of the mast improves working efficiency .Turing radius and width of right angle stacking aisle are decreased through reducing the dimension of the whole truck,which raise the efficiency of storehouse,and enable the truck to operate in limited space.
 
Safe:
A throttling device is set in pipe system,so the mast won't result in failing to control even some pipes broke. By using wide vision design, the scope of the operator's vision has been greatly improved ,so as to make the operation faster and safer.
 
8.Contact Information:
Shenchuan(Shanghai) Heavy Industrial Machinery Co.,Ltd
Cherry Wu
Moble: 0086 15256539098
Shenchuan (Shanghai) Heavy Industrial Machinery Co,Ltd
Head office:No.4 Bld.Tinanashanghui Mansion ,No.500 JianYun,Road ,Pudong New district ,ShangHai
Branch Office Room 3002, World Financial Plaza CÂ BLD,No.88 Changjiang Road, Shushan District, Hefei, Anhui, China
Tel:86-0551-62844001Â Â Â Fax:86-0551-62844001Â 
Website:www.jeakue.com
Web:www.jeakue.com   Web:www.chinastacker.com
Oil Refinery Machine adopts Pretreatment System, Fractionating Distillation Tower, Atmospheric Distillation Tower, Filter system, so that end production can meet customer requirement.
Oil Refinery Plant we have different designs which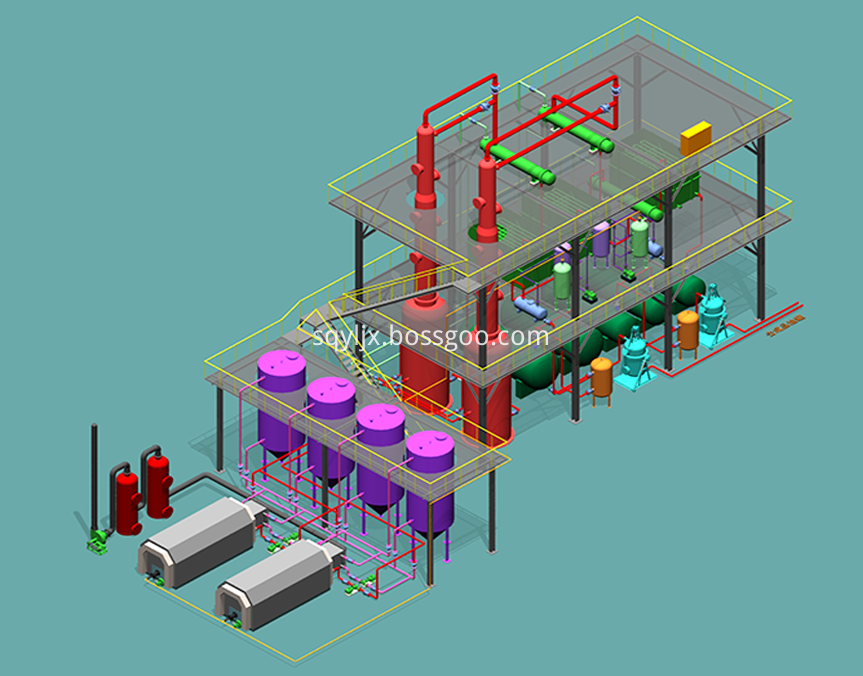 can for customer better choice , here attached the design for toppest configuration.
Oil Refinery Machine,Oil Refinery Plant,Oil Extraction Machine,Oil Refinery Equipment
Shangqiu Zhongming Eco-Friendly Equipment Co., Ltd. , https://www.sqzhongminggroup.com